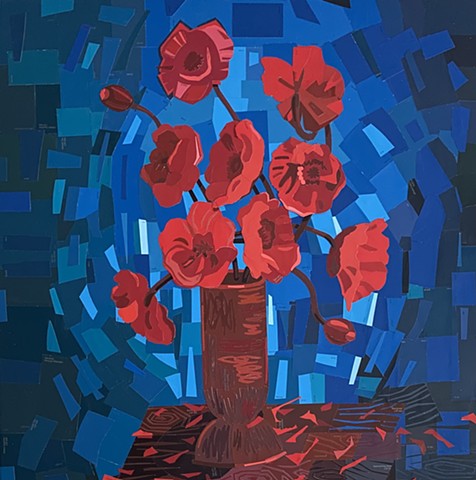 (in)organic
November 2 - 29, 2022
Opening Reception Saturday November 5, 12pm-4pm
(in)organic is a collection of collaged floral works made solely from paint swatches. The works bloom, wilt, expand, decorate, deteriorate in both natural and unnatural ways. For the artist, becoming a new parent has prompted a period of inner-contemplation, awareness of life cycles, and growth that sparked this turn to flowers.Check out the exhibition virtually HERE.
Assembly Gallery
68 King Street East
Hamilton, ON
Gallery hours: Monday- Friday 8am to 6pm,
Saturday 9am-6pm
Sunday 9am-6p